What to do In Phuket
Have a drink on the top of Patong hill at Wassa Bar for the best view of the bay (it's only open from 5pm) ! Nice sunset and beautiful scenery in the middle of nature. Take Hassipi road from Nanai road. Not easy to find so you'd better use google maps if possible or simply take a taxi or tuk tuk, they all know it.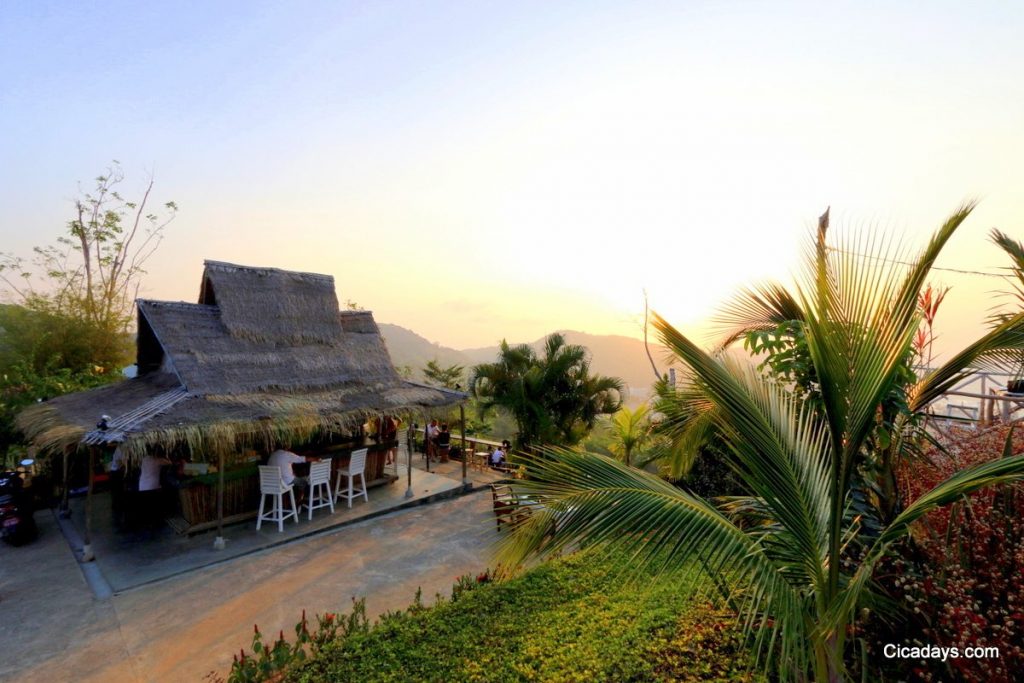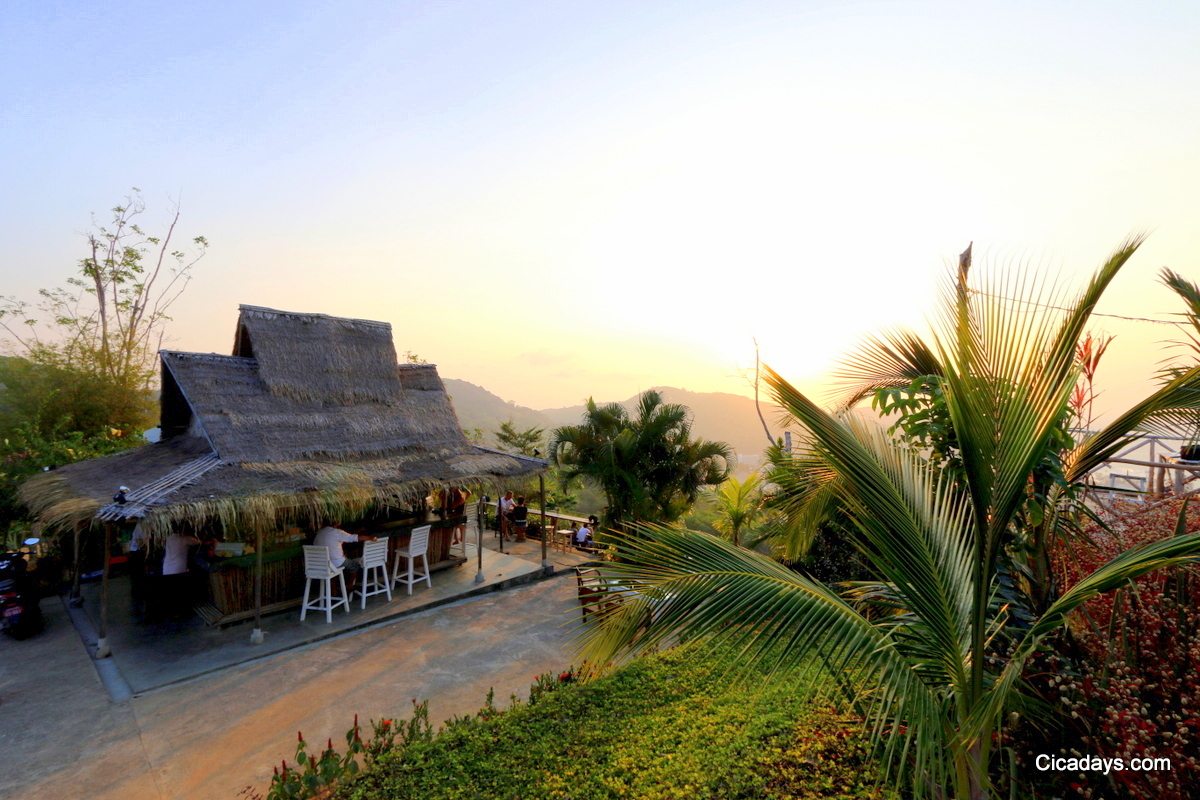 Go to Promthep Cape and enjoy there the best sunset Phuket as to offer.
Cape Yamu is also a great place to enjoy a wonderful natural landscape with nice sea breeze and panoramic sea views.
If you like unspoiled beach, I would recommend Nay Yang and Layan Beaches, surrounded by a national park = no concrete views.
Our favorites beaches in Phuket
Laem Singh beach, A small beach in a cove surrounded by the tropical forest, quite wild but can be crowded in high season. Though its' a must so go there in the morning to have the beach only for you.
Kata Noi beach, white sand and clear water surrounded by the green hills of Kata, Magic !
Ya Nui beach, small beach with good snorkeling
Paradise beach, the best beach close to Patong (was kind of secret before), ask a tuk tuk to go there if you're not comfortable with driving on tricky roads and. Now the entrance price is 500 THB so better go in the morning to enjoy a full day there (it includes sun beds with umbrella and activities).
Nai harn beach, the locals' favorite, many restaurants offer nice sea food there.
Ao sane: next to Nai Harn a little gem with excellent snorkeling and a diving site from the beach
Ao Yon Beach is at the very south of Phuket in Cape Panwa, you have to pay attention to find it but it worth it. If you were looking for a quiet place still retaining the good old original local feel, you might like Ao Yon. On occasional week ends, pretty impressive 'Dragon Boats' teams practice their synchronized rowing and it suddenly becomes very lively, not something you see every day.
https://goo.gl/maps/SesE9F2MNtE2 (park close to this resort and walk down to the beach)
While you are in Cape Panwa you can visit the Phuket aquarium
In the North of Phuket: Nayang Beach, Layan Beach and Naithon… All really nice and peaceful !
Restaurants in Phuket
Here is a selection of restaurants we tried and would like to recommend.
Western / Thai food
If you want to impress your partner with delicious food and an amazing view you can't go wrong with Joe's Downstairs. It's not cheap but you it's definitely worth it. The menu offers so many appealing meals that it will be hard to make a choice. Cocktails are to fall for.
You can go to Blue mango, French/Italian/Thai food. It's near Patong beach on the way to Paradise Beach and Tri Trang (must go to those beaches) first floor of the resort: Twin sands.
About high range restaurant, if you have the budget go to Acqua. It's a famous fine dining Italian restaurant, it's really the best!
In Kata you can have a wonderful dinner at the Boathouse, a beach front restaurant.
For a romantic/wonderful view you should absolutely go to Foto Hotel, their restaurant: Tiffin Mama will take your breath away.
You can go also to la Gritta in Patong, it's also Italian food but in a really romantic place with sea view.
If you go to Ao Yon Beach or to the aquarium in Cape Panwa then you can have a really nice dinner or lunch at The Cove. Food and views will fill your soul, try also the mojitos… excellent.
Thai Food
Chalong :
Go to kan eang pier is in my opinion the best seafood restaurant in Phuket and it's quite affordable.  Located in Chalong Pier (south of Phuket). Enjoy the best blue crab with garlic and pepper and the \ outdoor terrace with sea view accompanied with alive jazz band. The dessert worth also the try specially the chocolate fondant. I really strongly advise you to try it, you won't be disappointed.
Kamala :
The Bua Kamala, beachfront restaurant, really nice Thai and western food, better go there during day time to enjoy the view, good value for money (around 300 THB per dish).
If you're looking for really good thai and French food I invite you to try Ohlala. Prices are really fair and the quality of the food is great. They have dishes with melt cheese than I would recommend. They also make wood fire pizzas and bread.
Patong:
Pan Yaah  Beautiful view on Patong Bay and delicious food (In front of Indochine Resort in Kalim, on the way to Kamala from Patong)
Kaab Gluay, the local's favourite on prabaramee road (near gaz station and mosque in Patong)
Tours
If you feel like visiting the numerous islands around Phuket there is no better experience than going on a private boat / yacht.
Here is our page where you can choose your boat and book online:
Yacht Charter
I would strongly recommend the sea-canoe and sightseeing tour in Phang Nga Bay where you can see the famous James Bond Island, maybe one of the best things to do here.
The best tour is John Gray sea canoe
Koh Phi Phi is to be seen for a day trip or one night there. Check out Easy Day Thailand's Phi Phi Island Tours.
Jeremy, our general manager is a scuba diving instructor so you can try it with him or go for fun dives if you are already certified.
His page : Scubabyss
If you would like to go to Similans or Koh Phi Phi then Seastar is a good tour company. I tried it myself and was overally satisfied.
If you're looking for something more private and out of the common path, I would recommend offspray leisure. They are not the cheapest but they are super professional and really offer something different.
Live in Phuket
If you want to treat yourself with a holiday property in this dream island you can go to this page: